Global Elastomers Market Size, Trends & Forecast (2021 - 2026)
The global Elastomers Market size, as of 2021 is expected close to USD 77,017.2 million, providing plenty of opportunities for market players. The market is foreseen to escalate at a positive CAGR of 7.15% throughout the forecast period of 2021 to 2026.
An elastomer is a variety of elastic polymer with viscoelasticity, also named as amorphous polymers because they keep going a glass transition temperature. In general, elastomers are both thermosets and thermoplastic-based on the long polymer chains. Intermolecular bonds in these chains are not fastened firmly in these composites that lets these polymers to respond to macroscopic pressures forming natural rubber. This natural rubber is the primary choice in the manufacturing of heating, ventilation, and air-conditioning (HVAC) systems. Natural rubber is generally utilized in automotive companies, particularly in the making of tires. The natural rubber has some great properties like high tensile strength, high adhesion to metals, and high abrasion and tears resistance. The thermoplastic polyurethane elastomer can be employed for offering resistance to UV, improve mechanical performance, and reduce thickness with a softer touch. Thermoplastics are the most common elastomers in the automotive sector. Besides, elastomers in various colors can be developed to match the color of automobiles as it provides better performance even at low temperatures with high resistance to abrasion.
Elastomers are elastic polymers that are slightly bonded crossly and are amorphous along with glass transition temperature. They can be bifurcated as thermoplastic, diene, and into non-diene. Thermoplastic Elastomers (TPEs) involving SBS and SIS block copolymers have firm and subtle repeat units. Elastomeric fragments are developed by three major production methods such as injection molding, compression molding, and transfer molding. Elastomers are experiencing a good call from the automotive companies on account of the escalating requirements for more performance and lightweight composites in vehicle production. Major features, such as high flexibility, strength, and pliability, enable it to be ample material in various applications in the automotive sector. The product is utilized in the making of puncture-repellent seals, safeguarding of wires and cables, and for better impact-resistance in-vehicle insides.
Recent Developments
PolyOne GLS Thermoplastic Elastomers, a leader in high-performance thermoplastic elastomer (TPE) solutions across the world, has confirmed about Versaflex™ HC for several infusion therapy stoppers and septums. In comparison to conventional composites, Versaflex™ HC enhances patient safety and decreases making complexity while streamlining regulatory compliance for quicker speed to market.

Evonik introduced a novel generation of PEBA at the trade fair for plastics of K2019, on the occasion of celebrating 40 days. It is considered as the launch of a novel generation of thermoplastic elastomers under its renowned brand name VESTAMID.
Drivers & Restraints of the Elastomers Market
The automotive business is the most developing fragment for the elastomers industry. Elastomers have developed as the perfect alternative to polyvinyl chloride and vulcanized rubber that can be used in the interiors and in the exteriors of an automobile. The adoption of elastomers reduced the overall weight, which can be pivotal as it enhances fuel efficiency and reduces harmful gas emissions. The medical market is also estimated as the critical drivers for the global elastomers market. Features like excellent durability, strength, pliability, and excellent flexibility have found its use in the making of medical stoppers, gloves, and gaskets. Also, the rising call for high insulation and molding products in medical businesses are further stoking demand. Elastomers are famous for their extended properties. To make these products aging repellent, the elastomer goes through numerous procedures like the Arrhenius approach. Throughout this procedure, the temperature is set at high magnitudes. This rise in temperature can result in manipulated chemical bonds that can affect the properties of the end-products. The high production and maintenance costs are also a limitation in the global elastomers business. Due to this issue, the elastomers business is facing a lethargic expansion in the rising nations.
REPORT COVERAGE
| | |
| --- | --- |
| REPORT METRIC | DETAILS |
| Market Size Available | 2020 – 2025 |
| Base Year | 2020 |
| Forecast Period | 2021 - 2026 |
| CAGR | 7.15% |
| Segments Covered | By Application, Type and Region |
| Various Analyses Covered | Global, Regional & Country Level Analysis, Segment-Level Analysis, DROC, PESTLE Analysis, Porter's Five Forces Analysis, Competitive Landscape, Analyst Overview on Investment Opportunities |
| Regions Covered | North America, Europe, APAC, Latin America, Middle East & Africa |
| Market Leaders Profiled | LG Chem. Ltd.; Arkema, Inc.; PolyOne Corporation; Covestro AG; E. I. du Pont de Nemours and Company; The Dow Chemical Company; and Huntsman International LLC |

Elastomers Market Segmentation as per the research report with accurate insights until 2026.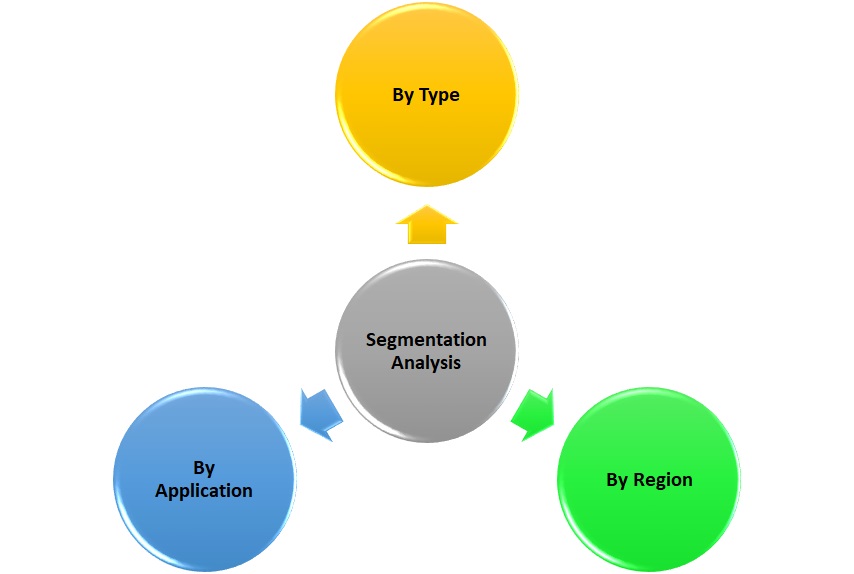 Elastomers Market - By Application
Automotive

Aerospace

Appliance

Footwear

Photovoltaic

Electronics
The automotive sector was the most substantial application in 2019. Elastomers showcase high call in the automotive sector. Quickly growing global automobile business together with strict rules relating to toxic emissions is creating high expansion opportunities for the global elastomers market.
Elastomers Market - By Type
The Thermosets segment is anticipated to be the noteworthy sector and accounted for a revenue share of 70% in 2019. The sector is also deemed to continue its lead in the evaluated period due to its immense applications across multiple businesses. They are price-effective composites that offer excellent aesthetic looks and aid in enhancing the mechanical properties of materials by improving structural cohesion as well as heat and chemical repellence.
Elastomers Market - By Region
The global Elastomers market report includes the segmentation of regions with their respective nations.
North America Elastomers market covers the US and Canada.

Europe Elastomers market includes the UK, France, Spain, Germany, Italy, Russia, Sweden, Denmark, Switzerland, Netherlands, Turkey, Czech Republic, & Rest of Europe.

Asia Pacific Elastomers business comprises India, China, Japan, South Korea, Australia & New Zealand, Thailand, Malaysia, Vietnam, Philippines, Indonesia, Singapore, & the Rest of APAC.

Latin America Elastomers Industry covers Brazil, Mexico, Argentina, Chile, & the Rest of LATAM.

The Middle East & Africa Elastomers Industry includes KSA, UAE, Israel, the rest of GCC countries, South Africa, Ethiopia, Kenya, Egypt, Sudan, & the rest of MEA.
The Asia Pacific was the most significant revenue-generating region in 2019. The market in this area is estimated to grow further during the foreseen period due to rising automotive production in China, Thailand, India, and Indonesia. Also, fast industrialization and urbanization in these countries is driving the construction and manufacturing businesses. This, in turn, is contributing to the growth of both local and global markets. Regions, like ASEAN countries, India, Taiwan, and Pacific Islands, among others with the rising economy have showcased escalated demand for automotive, customer durables and electronics products majorly owing to rising disposable income and a rising middle class contribute to the high demand for employed products.
Major players operating in the global elastomers market :
LG Chem. Ltd.;

Arkema, Inc.;

PolyOne Corporation;

Covestro AG;

The Dow Chemical Company;

Huntsman International LLC.
1. Introduction
1.1 Market Definition
1.2 Study Deliverables
1.3 Base Currency, Base Year and Forecast Periods
1.4 General Study Assumptions
2. Research Methodology
2.1 Introduction
2.2 Research Phases
2.2.1 Secondary Research
2.2.2 Primary Research
2.2.3 Econometric Modelling
2.2.4 Expert Validation
2.3 Analysis Design
2.4 Study Timeline
3. Overview
3.1 Executive Summary
3.2 Key Inferences
3.3 Epidemology
4. Drivers, Restraints, Opportunities, and Challenges Analysis (DROC)
4.1 Market Drivers
4.2 Market Restraints
4.3 Key Challenges
4.4 Current Opportunities in the Market
5. Market Segmentation
5.1 Type
5.1.1 Introduction
5.1.2 Thermoset
5.1.2.1 Natural Rubber
5.1.2.2 Synthetic Rubber
5.1.3 Thermoplastic
5.1.3.1 PEBA
5.1.3.2 SBC
5.1.3.3 TPO
5.1.3.4 TPU
5.1.3.5 TPV
5.1.4 Y-o-Y Growth Analysis, By Product
5.1.5 Market Attractiveness Analysis, By Product
5.1.6 Market Share Analysis, By Product
5.2 Application
5.2.1 Introduction
5.2.2 Automotive
5.2.3 Consumer Goods
5.2.4 Medical
5.2.5 Industrial
5.2.6 Y-o-Y Growth Analysis, By Application
5.2.7 Market Attractiveness Analysis, By Application
5.2.8 Market Share Analysis, By Application
6. Geographical Analysis
6.1 Introduction
6.1.1 Regional Trends
6.1.2 Impact Analysis
6.1.3 Y-o-Y Growth Analysis
6.1.3.1 By Geographical Area
6.1.3.2 By Type
6.1.3.3 By Application
6.1.4 Market Attractiveness Analysis
6.1.4.1 By Geographical Area
6.1.4.2 By Type
6.1.4.3 By Application
6.1.5 Market Share Analysis
6.1.5.1 By Geographical Area
6.1.5.2 By Type
6.1.5.3 By Application
6.2 North America
6.1.1 Introduction
6.1.2 United States
6.1.3 Canada
6.3 Europe
6.2.1 Introduction
6.2.2 U.K
6.2.3 Spain
6.2.4 Germany
6.2.5 Italy
6.2.6 France
6.4 Asia-Pacific
6.3.1 Introduction
6.3.2 China
6.3.3 India
6.3.4 Japan
6.3.5 Australia
6.3.6 South Korea
6.5 Latin America
6.4.1 Introduction
6.4.2 Brazil
6.4.3 Argentina
6.4.4 Mexico
6.4.5 Rest of Latin America
6.6 Middle East & Africa
6.5.1 Introduction
6.5.2 Middle-East
6.5.3 Africa
7. Strategic Analysis
7.1 PESTLE analysis
7.1.1 Political
7.1.2 Economic
7.1.3 Social
7.1.4 Technological
7.1.5 Legal
7.1.6 Environmental
7.2 Porter's Five analysis
7.2.1 Bargaining Power of Suppliers
7.2.2 Bargaining Power of Consumers
7.2.3 Threat of New Entrants
7.2.4 Threat of Substitute Products and Services
7.2.5 Competitive Rivalry within the Industry
8. Market Leaders' Analysis
8.1 Huntsman Corporation
8.1.1 Overview
8.1.2 Product Analysis
8.1.3 Financial analysis
8.1.4 Recent Developments
8.1.5 SWOT analysis
8.1.6 Analyst View
8.2 Lanxess AG
8.3 ExxonMobil Corporation
8.4 JSR Corporation
8.5 The Dow Chemical Company
8.6 Zeon Corporation
8.7 Kuraray Co. Ltd.
8.8 BASF SE
8.9 Evonik Industries
8.10 Arkema S.A.
9. Competitive Landscape
9.1 Market share analysis
9.2 Merger and Acquisition Analysis
9.3 Agreements, collaborations and Joint Ventures
9.4 New Product Launches
10. Market Outlook and Investment Opportunities
Appendix
a) List of Tables
b) List of Figures
Global,Regional and country-level analysis and forecasts of the study market; providing Insights on the major countries/regions in which this industry is blooming and to also identify the regions that are still untapped

Segment-level analysis in terms of by type,by application,along with market size forecasts and estimations to detect key areas of industry growth in detail

Identification of key drivers, restraints, opportunities, and challenges (DROC) in the market and their impact on shifting market dynamics

Study of the effect of exogenous and endogenous factors that affect the global market; which includes broadly demographic, economics, and political, among other macro-environmental factors presented in an extensive PESTLE Analysis

Study the micro environment factors that determine the overall profitability of an Industry, using Porter's five forces analysis for analysing the level of competition and business strategy development

A comprehensive list of key market players along with their product portfolio, current strategic interests, key financial information, legal issues, SWOT analysis and analyst overview to study and sustain the market environment

Competitive landscape analysis listing out the mergers, acquisitions, collaborations in the field along with new product launches, comparative financial studies and recent developments in the market by the major companies

An executive summary, abridging the entire report in such a way that decision-making personnel can rapidly become acquainted with background information, concise analysis and main conclusions

Expertly devised analyst overview along with Investment opportunities to provide both individuals and organizations a strong financial foothold in the market
Global Elastomers Market By Region, From 2020-2025 ( USD Billion )

Global Elastomers Market By Type, From 2020-2025 ( USD Billion )

Global Thermoset Market By Region, From 2020-2025 ( USD Billion )

Global Natural Rubber Market By Region, From 2020-2025 ( USD Billion )

Global Synthetic Rubber Market By Region, From 2020-2025 ( USD Billion )

Global Thermoplastic Market By Region, From 2020-2025 ( USD Billion )

Global PEBA Market By Region, From 2020-2025 ( USD Billion )

Global SBC Market By Region, From 2020-2025 ( USD Billion )

Global TPO Market By Region, From 2020-2025 ( USD Billion )

Global TPU Market By Region, From 2020-2025 ( USD Billion )

Global TPV Market By Region, From 2020-2025 ( USD Billion )

Global Elastomers Market By Application, From 2020-2025 ( USD Billion )

Global Automotive Market By Region, From 2020-2025 ( USD Billion )

Global Consumer Goods Market By Region, From 2020-2025 ( USD Billion )

Global Medical Market By Region, From 2020-2025 ( USD Billion )

Global Industrial Market By Region, From 2020-2025 ( USD Billion )