Non-Alcoholic Drinks Market Size Analysis Forecast Report 2021-2026:
The non-Alcoholic Drinks Market is anticipated to reach to an extent of USD 2.09 billion by the end of the assessment period, recording a CAGR of 4.4%.
Non-alcoholic beverages comprise beverages that cover less than 0.6% alcohol. Changes in consumer tastes and preferences and their tendency to consume prepared foods and beverages have led to an increase in demand for soft drinks in recent years. Soft drinks are considered the non-alcoholic version of alcoholic beverages. The ethanol distillation method is used to separate soft drinks from alcoholic beverages. The global soft drink market has undergone rapid change due to factors such as increased purchasing power, better living standards, and rapid urbanization.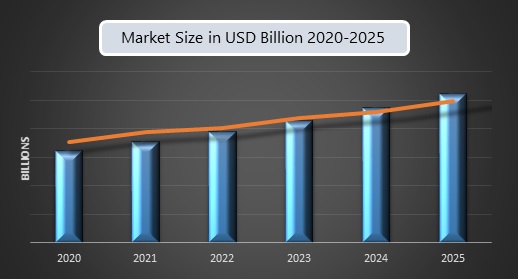 Recent Developments:
In October 2018, United Breweries Ltd. extended its wings into non-alcoholic beverages with the recent introduction of lemon-based beverages under its brand of "Kingfisher Radler". These strategic moves are expected to support a significant demand for products during the forecast period.

In March 2019, the Gujarat Milk Cooperative Marketing Federation Limited (GCMMF) announced the launch of fruit juices under its renowned "Amul" brand in four flavors: orange, apple, mango, and lychee.

In January 2019, The Coca-Cola Company introduced its new sparkling cocktails that are branded under the ``Bar None'' in the USA. The available flavors in this cocktail are Bellini Spritz, Ginger Mule, Sangria, and Dry-Aged Cider. Additionally, the company introduced these drinks as the best alternative to alcoholic beverages at parties.

Flipkart, an online giant in India, part of Walmart, launches discount offers from time to time to drive sales. This, in turn, promotes the online sale of foods such as soft drinks, flavored milk, bottled water, and coconut water.

In February 2019, 7-Eleven, one of the world's largest convenience store chains, signed an agreement with Future Group to launch its first store in India, which should be one of the fastest-growing retail markets.

In March 2019, according to a report published by the Wall Street Journal, Amazon launched a new brand for supermarkets in the main cities of the United States to obtain the largest market share.

In April 2018, Coca-Cola India, one of the country's leading beverage companies, announced the launch of Thums-Up Charged No Sugar, the company's first homemade drink to be offered in a sugar-free variant with the same strong flavor and the extra thunder.
Market Drivers and Restraints:
Shifting customer focus to a healthy lifestyle, coupled with changes in eating habits for consuming nutrient-dense products, should be an important factor for the industry. Also, growing concerns about the adverse health consequences associated with drinking alcoholic beverages are expected to increase the utility of alternative beverages, including functional drinks and soft drinks. Adult consumer groups are expected to remain key buyers during the forecast period. The growing population of workers, athletes, and other demographics is expected to drive the demand for nutritious drinks, which will boost their performance and keep their energy levels high throughout the day. This should support the growth of non-alcoholic beverages such as energy drinks, juices, and functional drinks in the coming years. Additionally, consumers are moving towards natural, organic food products that are tastier, healthier, and more nutritious. This consumer trend is gaining popularity among the young adult population worldwide.
The growing health awareness has fueled the demand for drinks made with natural ingredients. As a result, beverage manufacturers are launching carbonated beverages and other innovative low-calorie natural beverages to meet the growing demand from health-conscious consumers. Governments around the world are taking initiatives to regulate and limit the consumption of alcoholic beverages, as well as to promote healthy juices and beverages. In recent years, consumer food preferences have gradually shifted to fresh fruit drinks. However, the sugar level in soft drinks is acting as a major threat to business expansion among health-conscious consumers across the world.
Market Segmentation:
The Global Non-Alcoholic Drinks Market can be divided based on distribution and product.
By Product Types:
Carbonated

Non-Carbonated Beverages
By Distribution Channel:
Hypermarket

Supermarket

Convenience Store

Departmental Stores

Specialty Store

Online Purchase
By product, soft drinks had a substantial share of 24.3% in 2018. The main manufacturers launch new products with less sugar and without preservatives or artificial colors since they are the cause of chronic diseases, such as diabetes and cardiovascular diseases around the world. Functional beverages are expected to rise to the fastest CAGR by 6.0% from 2020 to 2025 due to the hectic lifestyle of the global workforce. This segment is expected to experience significant growth in the coming years due to its growing popularity as a nutritional product, ensuring the bioavailability of nutritional ingredients for the human body.
The offline channel was the largest distribution channel, representing an 81.2% share in 2018. The offline channel includes supermarkets, points of sale, convenience stores, and grocery stores. Major players like Walmart, Amazon, and 7-Eleven are investing significantly in developing countries like India, Thailand, and Taiwan, to meet the growing consumer demand in the region.
Impact of COVID-19 on Non-Alcoholic Drinks Market:
Although all industries worldwide have been affected in some way by COVID-19 pandemic, there are some industries like supermarkets, technology, and others that are currently booming. The shutdown across the nations in the world has made people stick to their homes, increasing the culture of working from home. As a result, the sales in the soft drinks and functional beverages have tremendously increased. The nutrient benefits of a few functional drinks have made them the primary choice to boost immunity. With grocery delivery platforms like Instacart, Walmart Grocery, and Shipt experiencing dramatic sales spikes, it quickly became the hot spot where the greatest long-term impact could occur.
Regional Analysis:
The Global Non-Alcoholic Drinks Market has been studied in regions of North America, Asia Pacific, Europe, Latin America, and the Middle East, and Africa.
North America accounted for the leading portion of 34.5% in 2018. The region's main players have adopted marketing strategies, in particular, the launch of innovative products and mergers and acquisitions to meet growing demand. Natural drinks, less in sweet and low in calories, are launched as the best alternative to alcoholic beverages at parties. The Asia-Pacific non-alcoholic drinks market is projected to grow at the fastest CAGR of 6.0% from 2020 to 2025. Increased awareness of the health benefits associated with non-alcoholic beverages, such as improved levels of cholesterol and saturated fat in the body, is termed as a market driver in the region. Major manufacturers are launching new products to meet growing customer demand for healthy beverages.
Leading Company
PepsiCo had the largest portion of the Non-Alcoholic Drinks Market in terms of sales and revenue in the review period.
Key Players
The global Non-Alcoholic Drinks Market is concentrated with several prominent players like
Parle Agro

PepsiCo

Nestle S.A

Danone S.A

The Coca-Cola Company
1. Introduction
1.1 Market Definition
1.2 Study Deliverables
1.3 Base Currency, Base Year and Forecast Periods
1.4 General Study Assumptions
2. Research Methodology
2.1 Introduction
2.2 Research Phases
2.2.1 Secondary Research
2.2.2 Primary Research
2.2.3 Econometric Modelling
2.2.4 Expert Validation
2.3 Analysis Design
2.4 Study Timeline
3. Overview
3.1 Executive Summary
3.2 Key Inferences
3.3 Epidemology
4. Drivers, Restraints, Opportunities, and Challenges Analysis (DROC)
4.1 Market Drivers
4.2 Market Restraints
4.3 Key Challenges
4.4 Current Opportunities in the Market
5. Market Segmentation
5.1 Product
5.1.1 Introduction
5.1.2 Carbonated
5.1.3 Non-Carbonated
5.1.4 Y-o-Y Growth Analysis, By Product
5.1.5 Market Attractiveness Analysis, By Product
5.1.6 Market Share Analysis, By Product
5.2 Sales and distribution channel
5.2.1 Introduction
5.2.2 Hypermarket
5.2.3 Supermarket
5.2.4 Convenience Store
5.2.5 Departmental Stores
5.2.6 Specialty Store
5.2.7 Online Purchase
5.2.7 Y-o-Y Growth Analysis, By Sales and distribution channel
5.2.8 Market Attractiveness Analysis, By Sales and distribution channel
5.2.9 Market Share Analysis, By Sales and distribution channel
6. Geographical Analysis
6.1 Introduction
6.1.1 Regional Trends
6.1.2 Impact Analysis
6.1.3 Y-o-Y Growth Analysis
6.1.3.1 By Geographical Area
6.1.3.2 By Product
6.1.3.3 By Sales and distribution channel
6.1.4 Market Attractiveness Analysis
6.1.4.1 By Geographical Area
6.1.4.2 By Product
6.1.4.3 By Sales and distribution channel
6.1.5 Market Share Analysis
6.1.5.1 By Geographical Area
6.1.5.2 By Product
6.1.5.2 By Sales and distribution channel
6.2 North America
6.1.1 Introduction
6.1.2 United States
6.1.3 Canada
6.3 Europe
6.2.1 Introduction
6.2.2 U.K
6.2.3 Spain
6.2.4 Germany
6.2.5 Italy
6.2.6 France
6.4 Asia-Pacific
6.3.1 Introduction
6.3.2 China
6.3.3 India
6.3.4 Japan
6.3.5 Australia
6.3.6 South Korea
6.5 Latin America
6.4.1 Introduction
6.4.2 Brazil
6.4.3 Argentina
6.4.4 Mexico
6.4.5 Rest of Latin America
6.6 Middle East & Africa
6.5.1 Introduction
6.5.2 Middle-East
6.5.3 Africa
7. Strategic Analysis
7.1 PESTLE analysis
7.1.1 Political
7.1.2 Economic
7.1.3 Social
7.1.4 Technological
7.1.5 Legal
7.1.6 Environmental
7.2 Porter's Five analysis
7.2.1 Bargaining Power of Suppliers
7.2.2 Bargaining Power of Consumers
7.2.3 Threat of New Entrants
7.2.4 Threat of Substitute Products and Services
7.2.5 Competitive Rivalry within the Industry
8. Market Leaders' Analysis
8.1 Attitude Drinks Inc.
8.1.1 Overview
8.1.2 Product Analysis
8.1.3 Financial analysis
8.1.4 Recent Developments
8.1.5 SWOT analysis
8.1.6 Analyst View
8.2 Coca-Cola Company
8.3 Dr. Pepper Snapple Group Inc.
8.4 Danone
8.5 DydoDrinco
8.6 Nestlé S.A
8.7 PepsiCo Inc.
9. Competitive Landscape
9.1 Market share analysis
9.2 Merger and Acquisition Analysis
9.3 Agreements, collaborations and Joint Ventures
9.4 New Product Launches
10. Market Outlook and Investment Opportunities
Appendix
a) List of Tables
b) List of Figures
Global and country-level analysis and forecasts of the study market; providing Insights on the major countries/regions in which this industry is blooming and to also identify the regions that are still untapped
Segment-level analysis in terms of technology, By Sales And Distribution Channel with market size forecasts and estimations to detect key areas of industry growth in detail
Identification of key drivers, restraints, opportunities, and challenges (DROC) in the market and their impact on shifting market dynamics
Study of the effect of exogenous and endogenous factors that affect the global market; which includes broadly demographic, economics, and political, among other macro-environmental factors presented in an extensive PESTLE Analysis
Study the micro environment factors that determine the overall profitability of an Industry, using Porter's five forces analysis for analysing the level of competition and business strategy development
A comprehensive list of key market players along with their product portfolio, current strategic interests, key financial information, legal issues, SWOT analysis and analyst overview to study and sustain the market environment
Competitive landscape analysis listing out the mergers, acquisitions, collaborations in the field along with new product launches, comparative financial studies and recent developments in the market by the major companies
An executive summary, abridging the entire report in such a way that decision-making personnel can rapidly become acquainted with background information, concise analysis, and main conclusions
Expertly devised analyst overview along with Investment opportunities to provide both individuals and organizations a strong financial foothold in the market
Global Non Alcoholic Drinks Market By Region, From 2021-2026( USD Million )

Global Non Alcoholic Drinks Market By Product Types, From 2021-2026( USD Million )

Global Carbonated Market By Region, From 2021-2026( USD Million )

Global Non-carbonated Market By Region, From 2021-2026( USD Million )

Global Non Alcoholic Drinks Market By Sales and distribution channel , From 2021-2026( USD Million )

Global Bakery & Snacks Market By Region, From 2021-2026( USD Million )

Global Hypermarket Market By Region, From 2021-2026( USD Million )

Global Supermarket Market By Region, From 2021-2026( USD Million )

Global Convenience Store Market By Region, From 2021-2026( USD Million )

Global Departmental Stores Market By Region, From 2021-2026( USD Million )

Global Specialty Store Market By Region, From 2021-2026( USD Million )

Global Online Purchase Market By Region, From 2021-2026( USD Million )

North America Non Alcoholic Drinks Market By Product Types, From 2021-2026( USD Million )

North America Carbonated Market By Region, From 2021-2026( USD Million )

North America Non-carbonated Market By Region, From 2021-2026( USD Million )

North America Non Alcoholic Drinks Market By Sales and distribution channel , From 2021-2026( USD Million )

North America Bakery & Snacks Market By Region, From 2021-2026( USD Million )

North America Hypermarket Market By Region, From 2021-2026( USD Million )

North America Supermarket Market By Region, From 2021-2026( USD Million )

North America Convenience Store Market By Region, From 2021-2026( USD Million )

North America Departmental Stores Market By Region, From 2021-2026( USD Million )

North America Specialty Store Market By Region, From 2021-2026( USD Million )

North America Online Purchase Market By Region, From 2021-2026( USD Million )

United States Non Alcoholic Drinks Market By Product Types, From 2021-2026( USD Million )

United States Non Alcoholic Drinks Market By Sales and distribution channel , From 2021-2026( USD Million )

Canada Non Alcoholic Drinks Market By Product Types, From 2021-2026( USD Million )

Canada Non Alcoholic Drinks Market By Sales and distribution channel , From 2021-2026( USD Million )

Europe Non Alcoholic Drinks Market By Product Types, From 2021-2026( USD Million )

Europe Carbonated Market By Region, From 2021-2026( USD Million )

Europe Non-carbonated Market By Region, From 2021-2026( USD Million )

Europe Non Alcoholic Drinks Market By Sales and distribution channel , From 2021-2026( USD Million )

Europe Bakery & Snacks Market By Region, From 2021-2026( USD Million )

Europe Hypermarket Market By Region, From 2021-2026( USD Million )

Europe Supermarket Market By Region, From 2021-2026( USD Million )

Europe Convenience Store Market By Region, From 2021-2026( USD Million )

Europe Departmental Stores Market By Region, From 2021-2026( USD Million )

Europe Specialty Store Market By Region, From 2021-2026( USD Million )

Europe Online Purchase Market By Region, From 2021-2026( USD Million )

U.K. Non Alcoholic Drinks Market By Product Types, From 2021-2026( USD Million )

U.K. Non Alcoholic Drinks Market By Sales and distribution channel , From 2021-2026( USD Million )

Germany Non Alcoholic Drinks Market By Product Types, From 2021-2026( USD Million )

Germany Non Alcoholic Drinks Market By Sales and distribution channel , From 2021-2026( USD Million )

France Non Alcoholic Drinks Market By Product Types, From 2021-2026( USD Million )

France Non Alcoholic Drinks Market By Sales and distribution channel , From 2021-2026( USD Million )

Italy Non Alcoholic Drinks Market By Product Types, From 2021-2026( USD Million )

Italy Non Alcoholic Drinks Market By Sales and distribution channel , From 2021-2026( USD Million )

Spain Non Alcoholic Drinks Market By Product Types, From 2021-2026( USD Million )

Spain Non Alcoholic Drinks Market By Sales and distribution channel , From 2021-2026( USD Million )

Asia Pacific Non Alcoholic Drinks Market By Product Types, From 2021-2026( USD Million )

Asia Pacific Carbonated Market By Region, From 2021-2026( USD Million )

Asia Pacific Non-carbonated Market By Region, From 2021-2026( USD Million )

Asia Pacific Non Alcoholic Drinks Market By Sales and distribution channel , From 2021-2026( USD Million )

Asia Pacific Bakery & Snacks Market By Region, From 2021-2026( USD Million )

Asia Pacific Hypermarket Market By Region, From 2021-2026( USD Million )

Asia Pacific Supermarket Market By Region, From 2021-2026( USD Million )

Asia Pacific Convenience Store Market By Region, From 2021-2026( USD Million )

Asia Pacific Departmental Stores Market By Region, From 2021-2026( USD Million )

Asia Pacific Specialty Store Market By Region, From 2021-2026( USD Million )

Asia Pacific Online Purchase Market By Region, From 2021-2026( USD Million )

Japan Non Alcoholic Drinks Market By Product Types, From 2021-2026( USD Million )

Japan Non Alcoholic Drinks Market By Sales and distribution channel , From 2021-2026( USD Million )

China Non Alcoholic Drinks Market By Product Types, From 2021-2026( USD Million )

China Non Alcoholic Drinks Market By Sales and distribution channel , From 2021-2026( USD Million )

India Non Alcoholic Drinks Market By Product Types, From 2021-2026( USD Million )

India Non Alcoholic Drinks Market By Sales and distribution channel , From 2021-2026( USD Million )

Australia Non Alcoholic Drinks Market By Product Types, From 2021-2026( USD Million )

Australia Non Alcoholic Drinks Market By Sales and distribution channel , From 2021-2026( USD Million )

South Korea Non Alcoholic Drinks Market By Product Types, From 2021-2026( USD Million )

South Korea Non Alcoholic Drinks Market By Sales and distribution channel , From 2021-2026( USD Million )

Latin America Non Alcoholic Drinks Market By Product Types, From 2021-2026( USD Million )

Latin America Carbonated Market By Region, From 2021-2026( USD Million )

Latin America Non-carbonated Market By Region, From 2021-2026( USD Million )

Latin America Non Alcoholic Drinks Market By Sales and distribution channel , From 2021-2026( USD Million )

Latin America Bakery & Snacks Market By Region, From 2021-2026( USD Million )

Latin America Hypermarket Market By Region, From 2021-2026( USD Million )

Latin America Supermarket Market By Region, From 2021-2026( USD Million )

Latin America Convenience Store Market By Region, From 2021-2026( USD Million )

Latin America Departmental Stores Market By Region, From 2021-2026( USD Million )

Latin America Specialty Store Market By Region, From 2021-2026( USD Million )

Latin America Online Purchase Market By Region, From 2021-2026( USD Million )

Brazil Non Alcoholic Drinks Market By Product Types, From 2021-2026( USD Million )

Brazil Non Alcoholic Drinks Market By Sales and distribution channel , From 2021-2026( USD Million )

Argentina Non Alcoholic Drinks Market By Product Types, From 2021-2026( USD Million )

Argentina Non Alcoholic Drinks Market By Sales and distribution channel , From 2021-2026( USD Million )

Mexico Non Alcoholic Drinks Market By Product Types, From 2021-2026( USD Million )

Mexico Non Alcoholic Drinks Market By Sales and distribution channel , From 2021-2026( USD Million )

Rest of Latin America Non Alcoholic Drinks Market By Product Types, From 2021-2026( USD Million )

Rest of Latin America Non Alcoholic Drinks Market By Sales and distribution channel , From 2021-2026( USD Million )

Middle East and Africa Non Alcoholic Drinks Market By Product Types, From 2021-2026( USD Million )

Middle East and Africa Carbonated Market By Region, From 2021-2026( USD Million )

Middle East and Africa Non-carbonated Market By Region, From 2021-2026( USD Million )

Middle East and Africa Non Alcoholic Drinks Market By Sales and distribution channel , From 2021-2026( USD Million )

Middle East and Africa Bakery & Snacks Market By Region, From 2021-2026( USD Million )

Middle East and Africa Hypermarket Market By Region, From 2021-2026( USD Million )

Middle East and Africa Supermarket Market By Region, From 2021-2026( USD Million )

Middle East and Africa Convenience Store Market By Region, From 2021-2026( USD Million )

Middle East and Africa Departmental Stores Market By Region, From 2021-2026( USD Million )

Middle East and Africa Specialty Store Market By Region, From 2021-2026( USD Million )

Middle East and Africa Online Purchase Market By Region, From 2021-2026( USD Million )

Middle East Non Alcoholic Drinks Market By Product Types, From 2021-2026( USD Million )

Middle East Non Alcoholic Drinks Market By Sales and distribution channel , From 2021-2026( USD Million )

Africa Non Alcoholic Drinks Market By Product Types, From 2021-2026( USD Million )

Africa Non Alcoholic Drinks Market By Sales and distribution channel , From 2021-2026( USD Million )