Industrial Lubricants Market Size & Growth 2023-2028
The Industrial Lubricant Market is touted to value about USD 93.4 billion by the end of 2028, developing from USD 72.28 billion recorded in 2022, at a CAGR of approximately 6.2% over the determined time.
Industrial lubricants are explained as the fluid employed to lessen the wear and tear of materials and also to decrease friction. Industrial lubricants, in general, are based on either water or petroleum. Their major function is to avoid metal-to-metal contact among the tools or finished components. These lubricants show excellent corrosion protection properties, and good demulsibility, and assist the equipment's life. It is often used in different devices to fulfill the desired functionality. They assist in achieving higher productivity and also enhance the efficiency of machinery. Industrial lubricants can be used in numerous applications, such as automotive, industrial machinery, hydraulics, mining, and others. The selection of lubricants depends on a range of factors like exposure to harsh chemicals, temperature, etc. Moreover, the global industrial lubricant market is determined to record moderate growth in the projection period.
Drivers & Restraints in the Industrial Lubricant Market
Fast industrialization in emerging countries followed by an increase in the number of trade activities boosts the call for industrial lubricants. Increasing investments in R&D activities along with proper growth channels assists in the global expansion of key players. Some of the businesses which are slated to witness considerable expansion include untraditional energy, chemicals, and mining. This trend is estimated to furthermore boost product call in compressors, hydraulics, industrial engines, centrifuges, and bearings. The rising production of automobiles is among the most prominent aspects contributing to the development of the global industrial lubricant industry. The rising call for low-viscosity fluids in the automotive segment is estimated to fuel the industrial lubricant market in the foreseen period. The increasing need for such lubricants in various businesses to perform smooth functioning is deemed to extend the global industrial lubricant market rise in the future. The rising food business is also estimated to be a key expansion driving factor in the global industrial lubricant market. The trend of mounting industrialization in developing economies is also assumed to fuel the worldwide industrial lubricants business. There are particular standards in each region relating to the mandatory minimum standards for imported and made industrial lubricants. The rise in funding in research and development, coupled with proper expansion can aid the increment in sales of key players in the global industrial lubricant market. The increase in industrial results has mainly been witnessed in major manufacturing segments, like metal forming, customer appliances, and plastics, apart from the mining business. This has led to an escalated employment of lubricants, including metalworking fluids, process oils, engine oils, and industrial oils.
Rising worries and strict rules over contamination and environmental pollution where artificial lubricants are employed are a key causes of environmental pollution. Another issue in this business is the disposal of employed lubricants. Since most of the additives employed in lubricants are petrochemical derivatives, they pose a major threat to water pollution. Therefore, increasing environmental worries regarding the use, disposal, and recycling of lubricants restrain market expansion.
In addition to that, owing to the escalated focus on renewable energy, the advances in the wind turbine sector are predicted to have a positive effect on the global industrial lubricant market. Industrial lubricants are vastly used by wind turbine makers as the production involves oils with low viscosity. The rising employment of lubricants in the mining segment is also expected to assist the market for these lubricants to prosper during the outlook period. The proper disposal of employed lubricants is another reason for concern since most of the substances added to lubricants are obtained from petrochemicals, hence posing a danger of water pollution.
INDUSTRIAL LUBRICANTS MARKET REPORT COVERAGE
REPORT METRIC

DETAILS

Market Size Available

2022-2028

Base Year

2022

Forecast Period

2023-2028

CAGR

6.2%

Segments Covered

By Type

End-user

By Region

Various Analyses Covered

Global, Regional & Country Level Analysis, Segment-Level Analysis, DROC, PESTLE Analysis, Porter's Five Forces Analysis, Competitive Landscape, Analyst Overview on Investment Opportunities

Regions Covered

North America: U.S and Canada

Europe: Germany, France, Italy, U.K, Spain, Russia, Rest of Europe

APAC: China, Japan, South Korea, India, Australia, South East Asia, Rest of Asia Pacific

Latin America: Brazil, Mexico

Middle East & Africa: Saudi Arab, South Africa, UAE

Market Leaders Profiled

Royal Dutch Shell (the Netherlands), ExxonMobil Corporation (US), Chevron Corporation (US), BP p.l.c. (UK), Total S.A. (France), PetroChina Company Limited (China), Sinopec Limited (China), LUKOIL (Russia), Fuchs Petrolub AG (Germany), and Idemitsu Kosan Co., Ltd (Japan)

Industrial Lubricant Market is segmented into the following categories in 2028.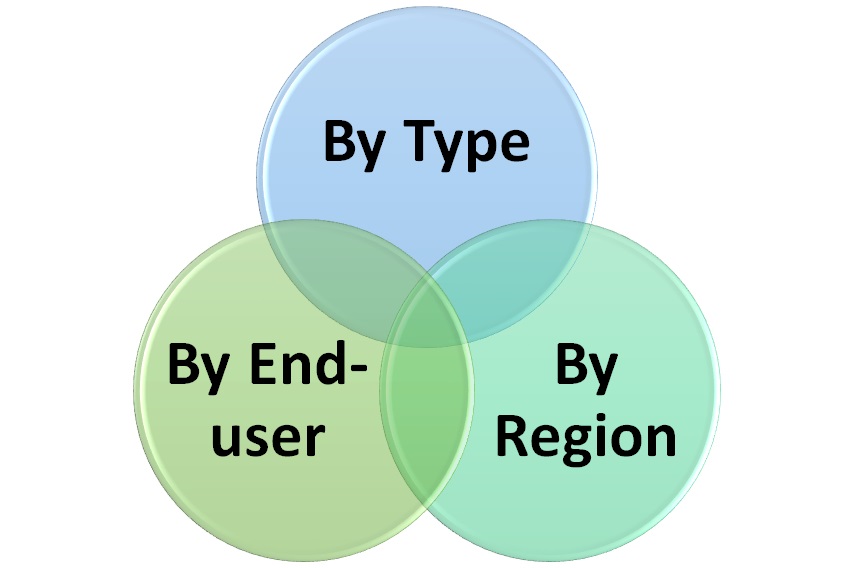 Industrial Lubricant Market - By Oil:
Mineral oil

Synthetic oil

Bio-based oil
Mineral oil is the most substantial sector of the global industrial lubricants market that accounted for a reasonable share in the overall sales.
Industrial Lubricant Market - By Product:
Hydraulic fluid

Metalworking fluid

Gear oil

Compressor oil

Grease

Turbine oil

Others
Hydraulic fluid is estimated to dominate the worldwide industrial lubricant business over the calculated period, followed by the metalworking fluid sector.
Industrial Lubricant Market - By Region:
North America

Europe

Asia Pacific

Latin America

Middle East & Africa
Asia Pacific is estimated to show the highest CAGR from 2020 to 2025, owing to well-established end-user businesses across rising economies, like India, Indonesia, Thailand, and Malaysia. Moreover, the rise in knowledge about the higher efficiency of industrial devices after the application of lubricants is deemed to enhance the products ahead. The need for industrial lubricants in North America and European nations is foreseen to remain at a remarkable level despite the relative stagnancy in industrial growth. An increasing call for oilfield chemicals owing to drilling and exploration activities are estimated to propel the market expansion in North America. The resurgence in industrial activities along with the modernization of industrial machinery are the major driving factor determining the European industrial lubricants market's call in the foreseen period. The industrial result across the globe slumped in 2008 and 2009 owing to the European debt crisis and the North American economic recession. Nevertheless, the manufacturing segment in growing countries, like India, Brazil, Russia China, and South Africa, remained highly unaffected. Industrial production in these countries rose at a high speed, leading to the progress of the global industrial lubricants market.
Recent Developments and Trends:
German Mirror launched its own lubricant brand in India in recent years. German Mirror Lubricants and Greases has recently introduced its Mirr Oils brand in India with a notable fund of around USD 5 million (roughly ₹32 crores). The UAE-based business will evaluate its performance in India for at least two years before making more major investments to build a local manufacturing facility.

Industrial Innovations recently introduced the latest lube system for applying more viscous lubricants to stamping or drawing tooling at pre-determined press stroke intervals. The Spra-Rite Ultra Lube System incorporates a special pedestal design to allow for easy transport from press to press, making it suitable for smaller shops that process high-strength and developed materials.
Key Players listed in the report on the Industrial Lubricant Market
Royal Dutch Shell (the Netherlands)

ExxonMobil Corporation (US)

Chevron Corporation (US)

BP p.l.c. (UK)

Total S.A. (France)

PetroChina Company Limited (China)

Sinopec Limited (China)

LUKOIL (Russia)

Fuchs Petrolub AG (Germany)

Idemitsu Kosan Co., Ltd (Japan)